This is a Google translation and may have errors
.
We are working on professional translations
.
GED
®
Practice Test
Take a GED® practice test based on the topics on the GED® test.
Pass your GED® test!
Plis enfòmasyon
Enfòmasyon sou pwogram sa a
This GED® practice test will help you decide if you are ready to sign up for the GED® test in all four subjects.

You can earn your GED® credential!
This GED® practice test showed me I was ready to take the GED® exams. Now I earned my GED® and started college.
A college student who earned her GED
®
credential
Lesson plan
GED® practice tests are based on the GED® exams.
Available in Social Studies, Reasoning through Language Arts, Syans, ak Matematik.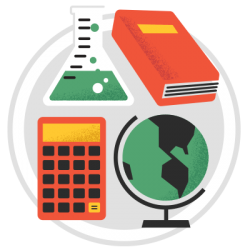 GED
®
Practice Test
Take these practice tests to see if you are ready for the GED® tests. If you need more help, you can sign up for our free online GED® preparation classes.
Begin preparing for your GED® test with this free practice test.
Try the practice test today!
Leson nan klas sa a
Leson 1
GED® Social Studies practice test
Leson 2
GED® practice test Math
Leson 3
GED® Science practice test
Leson 4
GED® Language Arts practice test
Leson 5
You finished the GED® practice tests
!